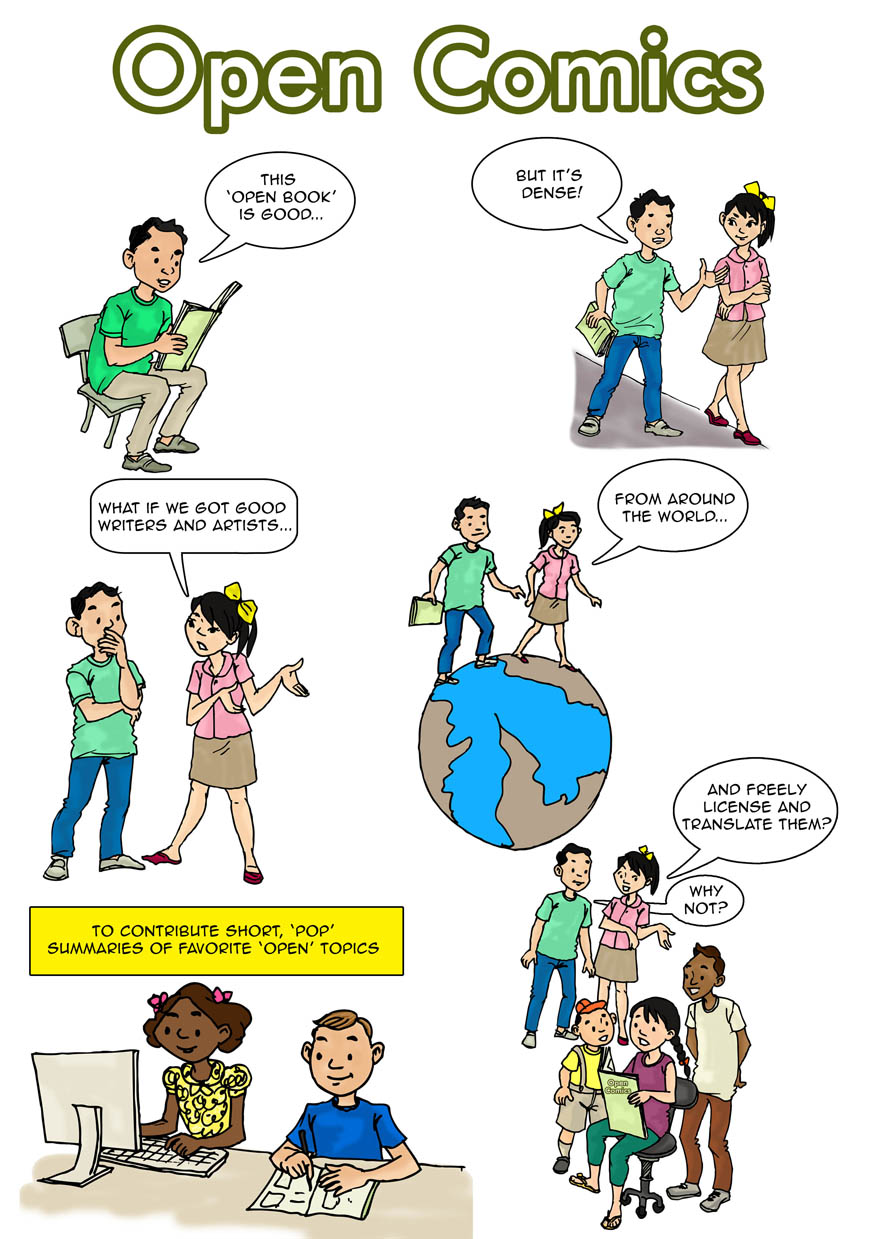 [English] [Khmer] [Thai] [Burmese] [Vietnamese] [Lao] [Chinese] [Japanese]
After reading 'The Open Book' it's evident we need a more basic explanation of 'open' topics.
What if you were hearing about 'Open' ideas for the first time?
At Mekong ICT Camp 2013, which focused on 'Data Data' (Open Data, Big Data, Open Government & more) many of the participants were starting fresh with these concepts. They were enthused, but sometimes challenged to understand technical terms presented in English.
Proposal:
Create simple one page summaries of key areas of interest and discussion

Pages to be written by enthused people working in their topic of interest whenever possible. (To get the project moving we may do some basic summaries)

Illustrate pages by artists from around the globe, and crowdfund their time and effort.
Release under Creative Commons license.
View as a 'work in progress', because 'Open' ideas are continually evolving. (Perhaps release a new edition once a year.)
*New* Our latest draft: attempting to boil 'Open Source' down to one page! http://www.open-comics.net/open-source-draft/ (Draft ONLY at this stage).